When buying a Maine coon either the parent or a kitten, one needs to be sure about various things that might even affect the price of the these precious cats and kittens that they are buying but at the end, it would be worth it. What one must consider while buying the Maine coon and if the price they are paying is worth is that there is a certificate from a vet ensuring that the kitten has been vaccinated properly and that the Maine coon is the actual breed and not some other breed being camouflaged under the name of Maine coon.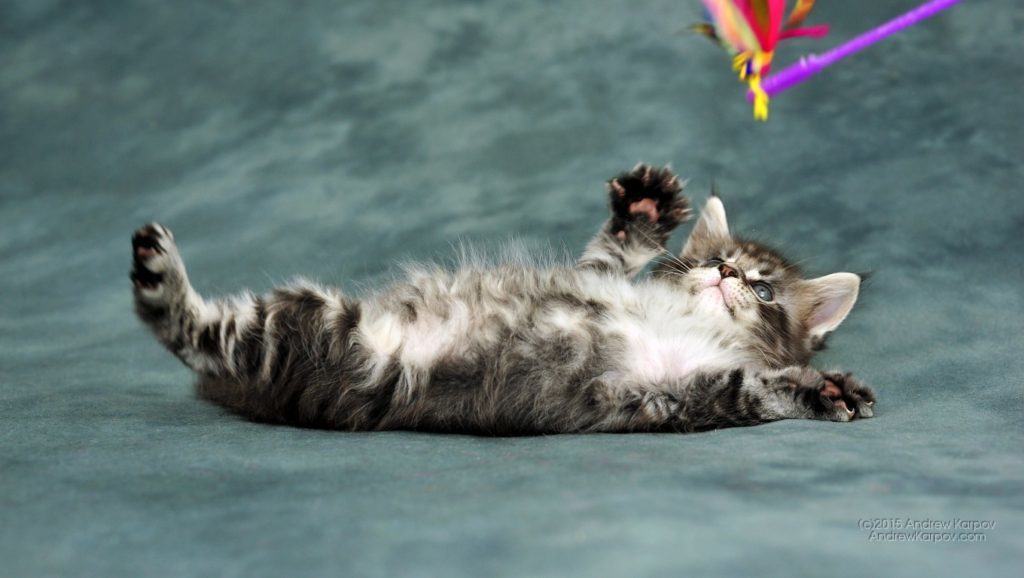 How Much Do Maine Coon Kittens Cost?
Generally, the prices for kittens are never fixed worldwide. But the range of Maine coon Prices is approximately between $400-$1500 depending on the age of the Maine Coon, if the cat is healthy with healthier hair then, the Maine Coon prices is around $1500 but if the cat is very young or not as healthier than Maine Coon prices is around $400-$800.The health of a Maine Coon is also defined with its urine, and the price is determined by its health. Maine Coons can be bought online via various international sites i.e. OodleMarketplace and TICA  by logging in and selecting the Maine Coons. The payment procedures are very simple through Paypal Cards, Credit Cards and Visa Cards.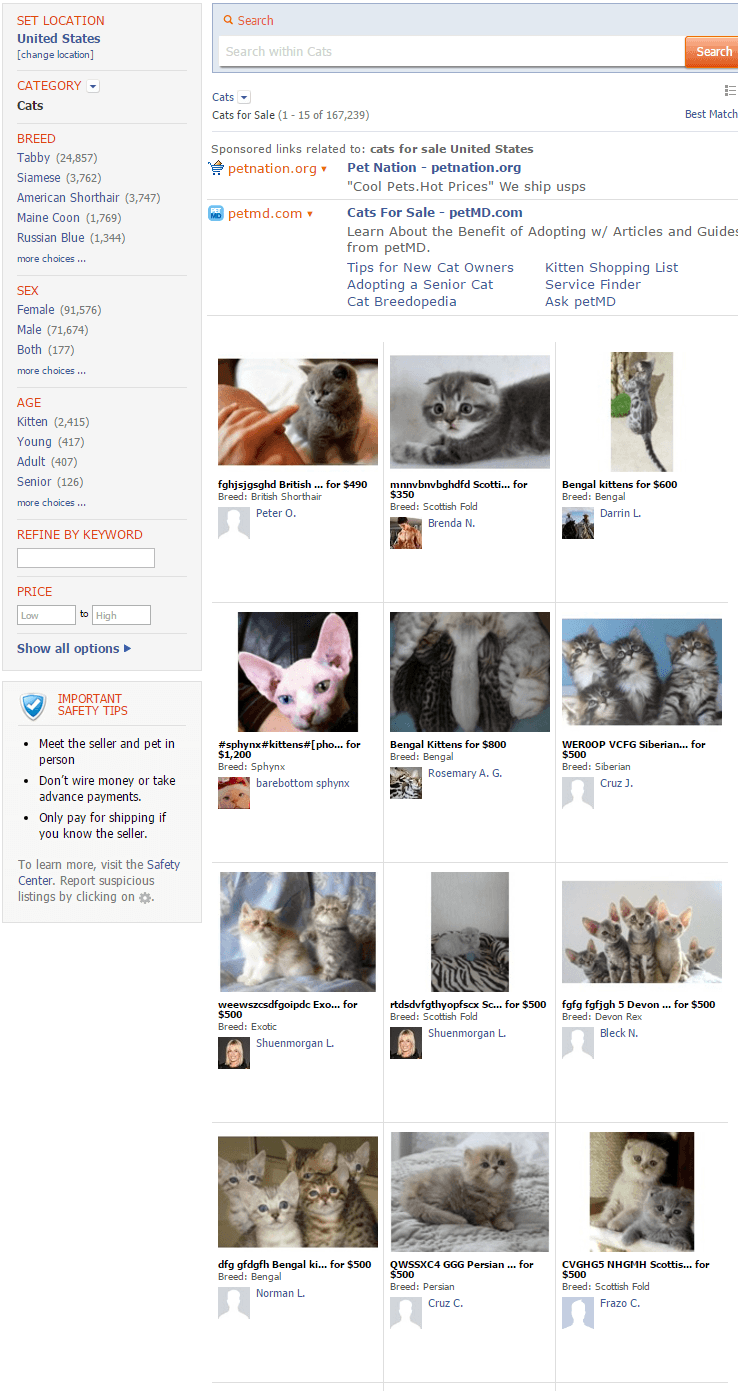 How to find and buy Maine coon cats and kittens in
1- Ct (Connecticut) 
Maine Coon cats happen to be America's second most popular breed of felines and with plenty of reason. These cats are large in size, intelligent and devoted to their family which is probably what makes them such great pets. If you are looking for a Maine Coon cat in Connecticut, there are plenty of places where you can find this majestic breed. You can of course always start with a basic online search that can help you find places where you can adopt a cat, but we'll share a few great places with you too.
Whether you are looking for a male or a female, a kitten of a grown up cat Coonificent is one of the best places to get your brand new furry friend. They are located in Glastonbury, CT, so you can easily make an appointment and go over to purchase your Maine Coon cat or kitten. Another place you can try out is Fogcity Main Coon Cats where you can find adult cats and little ones. Sometimes you may end up with a long haired domestic cat that isn't a Maine Coon, but is advertised as one at town pet shelters, but at these places, you can be sure that your cat is a real Maine Coon.
2- Ma (Massachusetts) 
So you are looking for a Maine Coon cat to be your new furry friend. That is an excellent choice considering that these brilliant and beautiful creatures happen to be wildly popular especially in America. You can locate Maine Coons by looking up adoption agencies and going to your local pet shelters. Or you can go to a trusted store where you can buy you new cat.
One great place where there are Maine Coon cats and kittens available in abundance is Cody Cats. They offer beautiful male and female cats as well as kittens. You can find them at Mayrose Sanchez, Marshfield Hills, MA. Another wonderful cattery where you may find your future best friend is Koontahdin Main Coons. They breed majestic cats that you can get by setting up an appointment with them.
Oldestage Maine Coons is also another cattery located in Western Massachusetts that is CFA and TICA registered and boasts a beautiful selection of Maine Coons that you can adopt from them. Star Main Coon Kittens will provide with an adorable litter that you can choose your cat from. You may want to get in touch with them to find out when the next litter is due or make your way to their website to know. These are all great place to look for a new cat or kitten; you will surely find the right one that is suited to you.
3- Ohio 
Maine Coons are a loveable and adorable breed that are not too dependent on you, but will always be there to hang out with you. They don't pester for attention but do tend to stay close by making them the perfect furred companion for any cat lover. You may be able to find yourself a Maine Coon at your local pet shelter if you want to be sure you have the right breed then you can check out one these places that breed Maine Coons in Ohio.
CJPAWS is a popular option to find Maine Coon kitten in Ohio; you can find it in Senecaville just 5 miles north of the Seneca Lake in the beautiful countryside. You will surely find yourself a healthy and gorgeous kitten with them. You can also try out Maine LVRS Cattery in Mentor or Angtini Cattery in Concord just outside Cleveland to get yourself a cute little cat. Maine Villa located in Wadsworth, Maine Delite Cattery in Columbus and Muse Coons Cattery in Central Ohio are also great places to find yourself one of these brilliant furry creatures. There are plenty of other options for you to buy yourself a Maine Coon cat such as Highlander Maine Coons. Make sure you have a cat that you will love for many more years to come.
4- Ga (Georgia) 
If you are looking to buy yourself a new Maine Coon cat or kitten in Georgia, then there is no shortage of places to look. You can go to your local pet shelter. You can find Maine Coons for adoptions online. You can go to a cattery that provides well bred Maine Coons in all shades. We are here to help you find a few of those catteries so you can easily find yourself a new cat.
Brer Coon is a good place to find a well-bred cat or a cute little kitten. You can head over to Loganville, GA and find a Maine Coon you will instantly fall in love with at Mainely Manor. Big Meow Maine Coon Cats has an adorable selection of kittens that will make you want to take home all of those little furry babies. If you want a lovely little kitten, then get in touch with Grace Ann Cox at Big Meow, and she'll provide you will your new cat. Coonsworth Cattery located in Marietta, GA is also a perfect place for you to go find a Maine Coon. There are so many options for you to choose from that if you don't find a cat that you want to get instantly at one place there is always another place where you will.
5- Texas 
If you are looking to get yourself a new Maine Coon to be your trusted feline friend, then you should know that there are tonnes of places that where you can go look for a Maine Coon cat or kitten in Texas. Whether you are in San Antonio or Comfort, Dallas or Austin, Killeen or Alvarado, there is a cattery waiting for you to go over and find your new Maine Coon. We will help you out with a few names so you know where to look.
Coonhusker Cattery is a registered cattery that will provide you with a wide selection of well bred Maine Coons that you can find your new cat from. You can also look at Rock meadows Maine Coons and Maineflashes Maine Coons, who are both CFA and TICA registered and took great care of their cats so you can get a wonderful, healthy creature to take home with you. Pip and Paws are another places that specialises in purebred Maine Coons and provides large sized cats with lush coats and exceptional personalities. You can also try out Coonopry Maine Coons, just get in touch with them to find out when to expect a fresh litter.
6- Florida 
You know how Maine Coons were once almost an extinct breed of cats? Well, now they are so admired that they have risen to the second most popular breed of cat in the US. So if you are looking to find yourself a Maine Coon cat in Florida, know that you will have no trouble in your quest. There are plenty of places to choose from so take your time and browse around become you make your purchase. You will find catteries all over the state from Hawthorne to Seminole, Jacksonville, Tallahassee, Tampa and more.
Try out Gentle Giants for a large, beautiful cat, CoonPals to reserve your kitten in their upcoming litter or Pat's Angels for adorable little kittens. Alicoons is a small little cattery near St. Augustine that breeds kittens until 12 weeks of age and then offers them up for sale. Lucky Paws, Royal Lion and Icoons Maine Coons are also great places to try out if you are looking for a Maine Coon. Karmacoons, RiverCats Maine Coons, Beachcoons Maine Coons and Colossal Cats offer kittens and cats, both male and female for you to find your new Maine Coon from. The prices vary from place to place so you will easily be able to find one without your budget.
7- Indiana 
Getting a cat is a big decision. You need to be sure that you will be able to care well for it and give it the attention that it need. Fortunately, Maine Coon cats are pretty low maintenance. They will not require your attention every second of the day. If you have decided to get yourself a cat, then Maine Coons are a great option.
They are beautiful, gentle, generous and smart. Maine Coons are easily available all over the country due to their popularity. You can search for Maine Coons in Indiana and find multiple places where you can adopt a cat or a kitten for yourself. You can also call up your local pet shelter and ask them if they have any Maine Coons that you can adopt.
There are also a few catteries that breed healthy Maine Coons that you can purchase from them. Koontyme is one such cattery. They are located near Martinsville, Indiana and provide well-bred kittens that will grow up to be majestic cats. You can also get one of their retiring adult cats if they are available. Storm Shelter Maine Coons breeds both show and pet quality kittens that can be the perfect companion for all cat lovers. You can head over to these catteries to find your new furry friend.
8- Nj (New Jersey) 
Maine Coons are one of the most popular breeds of pet cats in the country. If you want a new cat for yourself, then Maine Coons should definitely be high up on your list. They are beautiful creatures that come in all shades so you can find one that you love. They are loyal to their family and require less attention than most cats. They are smart and if you get them from the right place, then they will be well trained and won't be difficult to keep around the house. We are here to help you find your new feline friend in New Jersey.
There are several catteries and online websites that you can look at to find Maine Coons. The Brewery brews up some of the best show and pet Maine Coons. You can buy adult cats from them in Belford, NJ. Classic Cool Cattery is located in Woodbury, NJ and raises kittens that are given a lot of love and attentions they can grow up to be the perfect house pets for you.
You can also check out Coonally Maine Coon Cattery in Malaga, NJ for kittens and retired show cats. All these places are registered and will, therefore, provide you with real Maine Coons as opposed to cats that can pass off as Maine Coons.
9- Nc (North Carolina) 
From Charlotte to Fayetteville, Pittsboro to Henderson there isn't a place where you will not be able to find a new Maine Coon cat or kitten for yourself. These popular kittens are easy to keep and relatively low maintenance for a cat. If you are in search for a new furry companion in North Carolina, then allow us to point you to a few different catteries where you can find Maine Coons.
Rallicats located in Charlotte, NC offers social and healthy cats and kittens that you can purchase from them. You can also get one of their retired show cats if you like. Kissy Coons offers males, females, cats and kittens in all shades for sale. You can get in touch with them and inquire about their upcoming litters if you are looking for a little one. Panther Hill Maine Coons and Honeycoon both breed show quality cats that you can also purchase from them.
They breed quality cats so that you can have a healthy and beautiful Maine Coon. Megacoon Cattery in Pittsboro, NC is also a perfect place for you to go look for a Maine Coon. You can easily find their contact details online and ask them for more information on their breeding and find the perfect Maine Coon to buy.
10- Pa (Pennsylvania) 
Maine Coon cats are easily available all over the country, and Pennsylvania is no different. These cats are breed by experts at catteries as show cats and as companions. Their unique personality traits make Maine Coons a wildly popular cat breed amongst cat lover. They are large, furry and easy on the eyes. What's not to love? The internet can be difficult to traverse. If you are looking to buy a new Maine Coon cat or kitten, then we are here to help you look in just the right place.
Gettysburg, PA has a small but high-quality cattery known as Cold Creed Maine Coons where you can find retires cats that have won several competitions and cute little kittens as well. Paleeni Maine Coons in Hollidaysbury offers a new litter of kittens on a regular basis, so keep in touch with them to see when you can get yourself a furry little Maine Coon.
You can also check out Mc Kitty Creek Maine Coons for high quality but the price is going to be hefty; well breed Maine Coons that can be your furry companions. Mary Lambs Maine Coon and Oriental Shorthair in Kresgeville, PA also offers kittens and cats, both male and female. They are well bred and taken care of so you can take home a healthy cat. There is no shortage of Maine Coons for you to choose from, so time your time and make your decision wisely.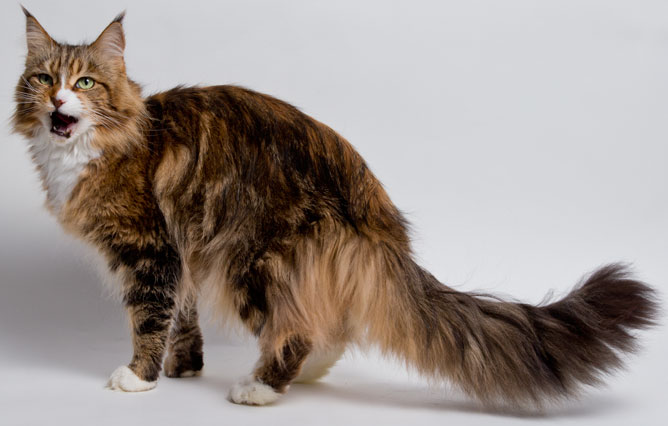 There are so much legend and old stories that encompass the historical backdrop of Maine Coon felines that it is practically difficult to pinpoint where they started from. In any case, the most sensible conviction is that Maine Coons were the result of the cross between household short hair felines in New England and since quite a while ago haired cats got from various parts of the world (especially Europe) via seafarers between the seventeenth and eighteenth Century. Specialists trust that the thick, shaggy long hair and humongous size of this breed were the aftereffects of mutual adjustment.
Maine coons are highly loved globally, so one really needs to work hard to look for a seller who is willing to sell off its Maine coon! Maine coons will not be just a pet, they will be your best friend; hence do not value it by the wonderful moments you would have together rather than the monetary price you would be paying for it. So, search internet for getting idea on the Maine Coon prices in your city!
Checkout  Norwegian Forest Cat Prices